Footle Game Answer Today September 2022. Check her recent footle word game answer. 5-letter wordle game solution puzzle list. Wordle and Footle game is similar but wordle is too popular and in wordle game, a lot of queries are related to anything. But in a Footle game you will get questions regarded only a Football game. Footle is a web-based words game that free to play where players have six tries to guess a five-letter word related to Football. On this, page here we will provide you with all footle answers and updates every day. You can get the correct 5-word letter on this page. And it's updated every day.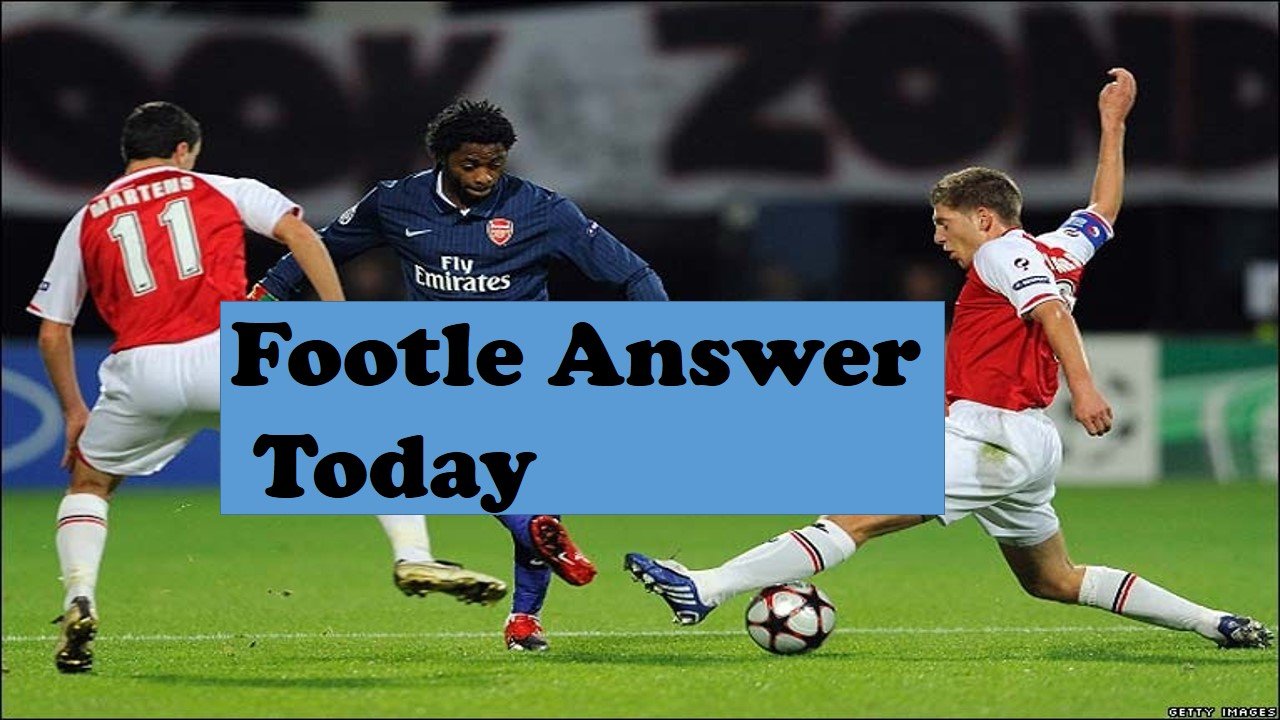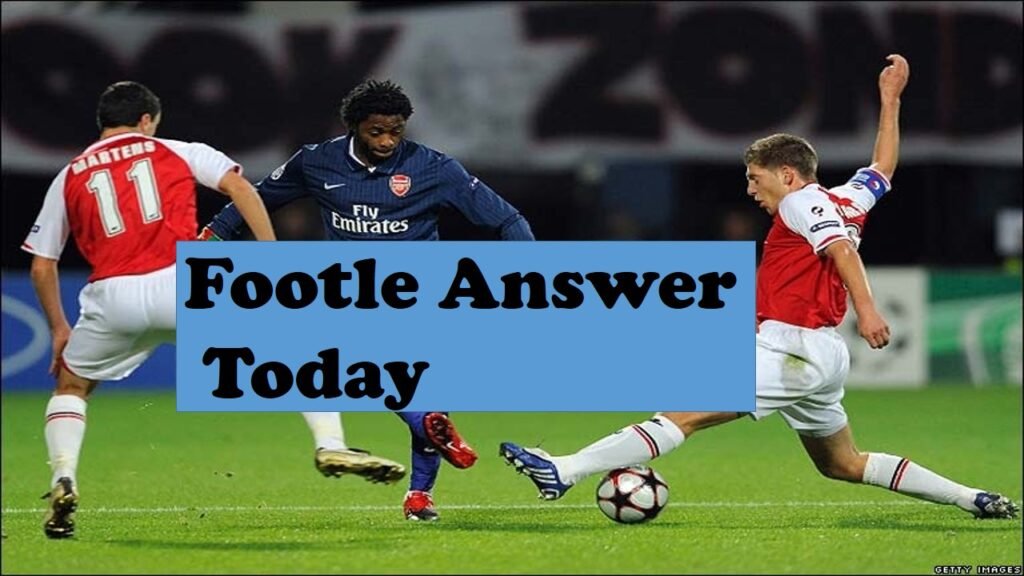 About Footle Game And How To Play Footle Game
You can play this game in any device PC or mobile phone android or windows devices too. You don't need any account to play this game. Footle is a free game for everyone. Read below down and follow the instruction how to play Footle Game.
Open the official website of the Footle Football players game i.e www.playfootle.com
Now you see 5 letters puzzle game on the screen and have total of 6 attempts
Guess the Footle in 6 tries.
Each guess must be a valid 5 letter word. Hit the enter button to submit.
After each guess, the colour of the tiles will change to show how close your guess was to the word.
| | |
| --- | --- |
| Game Name | Footle – Football related words and player Names |
| Also knows as | Wordle football version |
| Developed by | Hannah Park and Fantasy Footballers Podcast |
| new puzzle time | 12 am local time |
| Footle word of the day | #196 |
| Sessions | 2022 |
| Month | September 2022 |
| Recent Answer added | 9/6/2022 |
| Footle web official website | |
Footle word today answer September 2022
Below the down table, we give you all of Footle's answers for every day as a list. In this table, you can get the right answer of the right day as a date. This table is updated on daily basis and mentioned all today and last day footle game answer. In the list answers are 100% correct and its confirmed.
| | |
| --- | --- |
| Date | 5 letters Football Related word Answers |
| Sep 6, 2022 #196 | TRIPS |
| Sep 5, 2022 #195 | JULIO |
| Sep 2, 2022 #192 | DITKA |
| August 31, 2022 #190 | BALLS |
| August 29, 2022 #188 | DRAFT |
| August 27, 2022 #186 | JEUDY |
| August 26, 2022 #185 | YARDS |
| August 25, 2022 #184 | CARRY |
| August 24, 2022 #183 | JERRY |
| August 23, 2022 #182 | LANCE |
| August 22, 2022 #181 | FIRST |
| August 21, 2022 #180 | PYLON |
| August 20, 2022 #179 | SEAMS |
| August 19, 2022 #178 | POINT |
| August 18, 2022 #177 | BLITZ |
| August 17, 2022 #176 | COOKS |
| August 16, 2022 #175 | COACH |
| August 15, 2022 #174 | SMASH |
| August 13, 2022 #172 | NJOKU |
| August 12, 2022 #171 | WALSH |
| August 11, 2022 #170 | CHEAT |
| August 10, 2022 #169 | BLOCK |
| August 9, 2022 #168 | BAKER |
| August 8, 2022 #167 | CROWD |
| August 7, 2022 #166 | TRADE |
| August 5, 2022 #164 | IRVIN |
| August 4, 2022 #163 | ODELL |
| August 3, 2022 #162 | DUNGY |
| August 2, 2022 #161 | BREES |
| August 1, 2022 #160 | JERRY |
| July 29, 2022 #157 | FIRST |
| July 28, 2022 #156 | NAJEE |
| July 27, 2022 #155 | FOUTS |
| July 26, 2022 #154 | BARRY |
| July 25, 2022 #153 | POINT |
| July 24, 2022 #152 | DEEBO |
| July 23, 2022 #151 | FIELD |
| July 22, 2022 #150 | SWIFT |
| July 21, 2022 #149 | BLOCK |
| July 19, 2022 #147 | PLAYS |
| July 18, 2022 #146 | CHASE |
| July 17, 2022 #145 | SQUIB |
| July 15, 2022 #143 | SCORE |
| July 14, 2022 #142 | JULIO |
| July 13, 2022 #141 | SAINT |
| July 12, 2022 #140 | PICKS |
| July 11, 2022 #139 | KLIFF |
| July 10, 2022 #138 | SKILL |
| July 9, 2022 #137 | EAGLE |
| July 7, 2022 #135 | CATCH |